Here at NBDC, we are a locally owned and operated Mattress and Upholstery business in Las Vegas. Combined we provide a wide range of hand-crafted superior products and services. Our design center helps orientate our potential clients into clarifying their needs in order for us to bring a satisfying design solution. Our workshops take the design idea manufactures the product that was envisioned by you. The results of this process give us a high level of satisfaction with our customer service with every sale.  
There is no pressure in our sales experience and our team is always willing to assist in a purchase or design of a new living space. We strive to be the best we can be for each of our clients.  
Nevada Bedding and Design center logo is like a fluffy bed that you can take home with you.  
Our company highlights the quality of our mattress and upholstery services.  With our team, you can be assured we have the overall end experience in mind. 
Our goal is to build and cultivate every client relationship and continue grow with each of your sleep and design needs.  
Our mattresses are guaranteed to the high-quality standards that each client wants. All our mattresses are made with new absolute highest quality materials in the industry and produced by USA businesses.   
All customers and clients are welcome.  Visit our showroom today and see for yourself why we are premier manufacturer and design center.  
Our company has a strong culture for American and Latin culture. We value diversity in all aspects of the company and value each and every staff member.  The company's foundation comers from several family businesses and expanded into business it is today.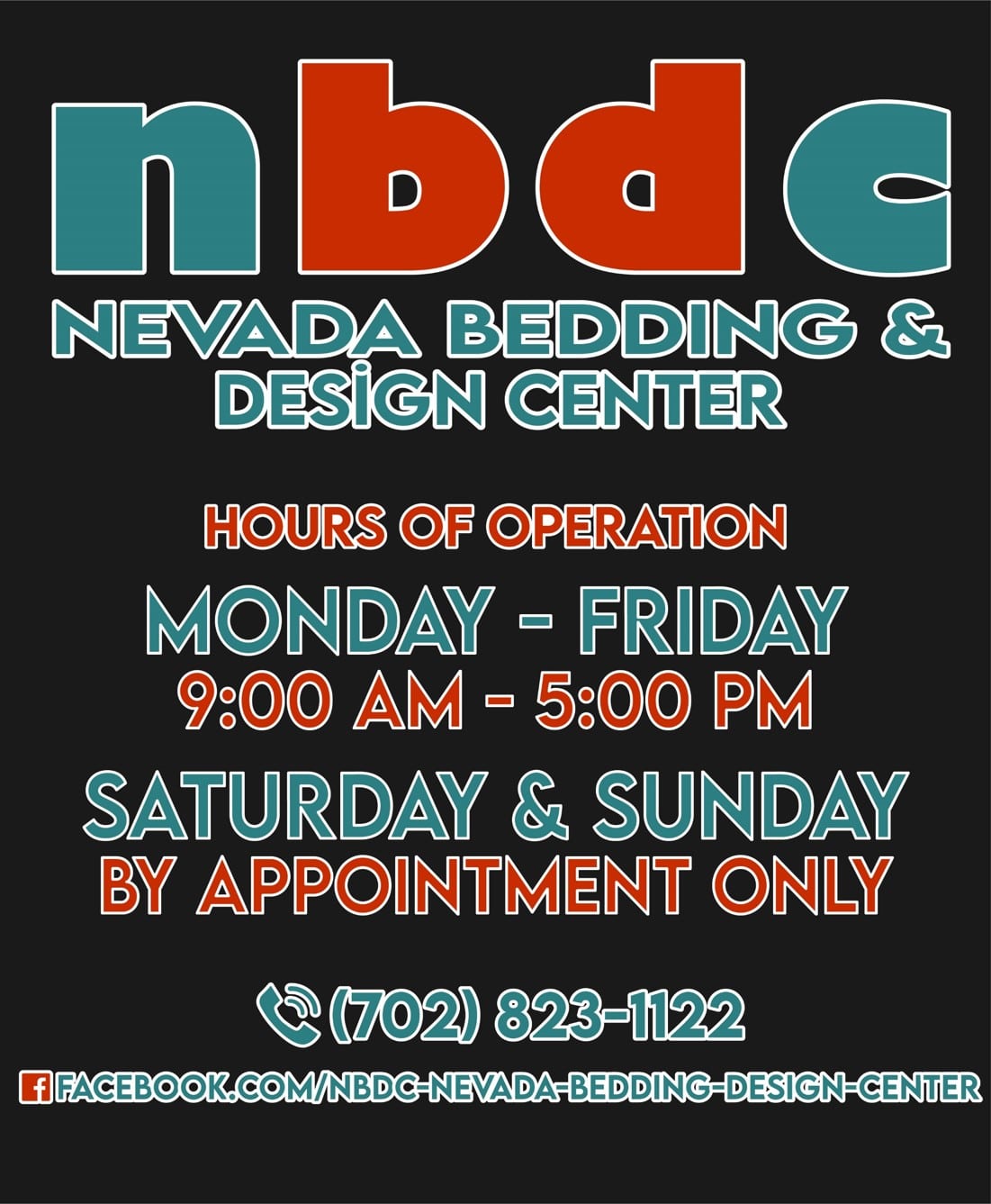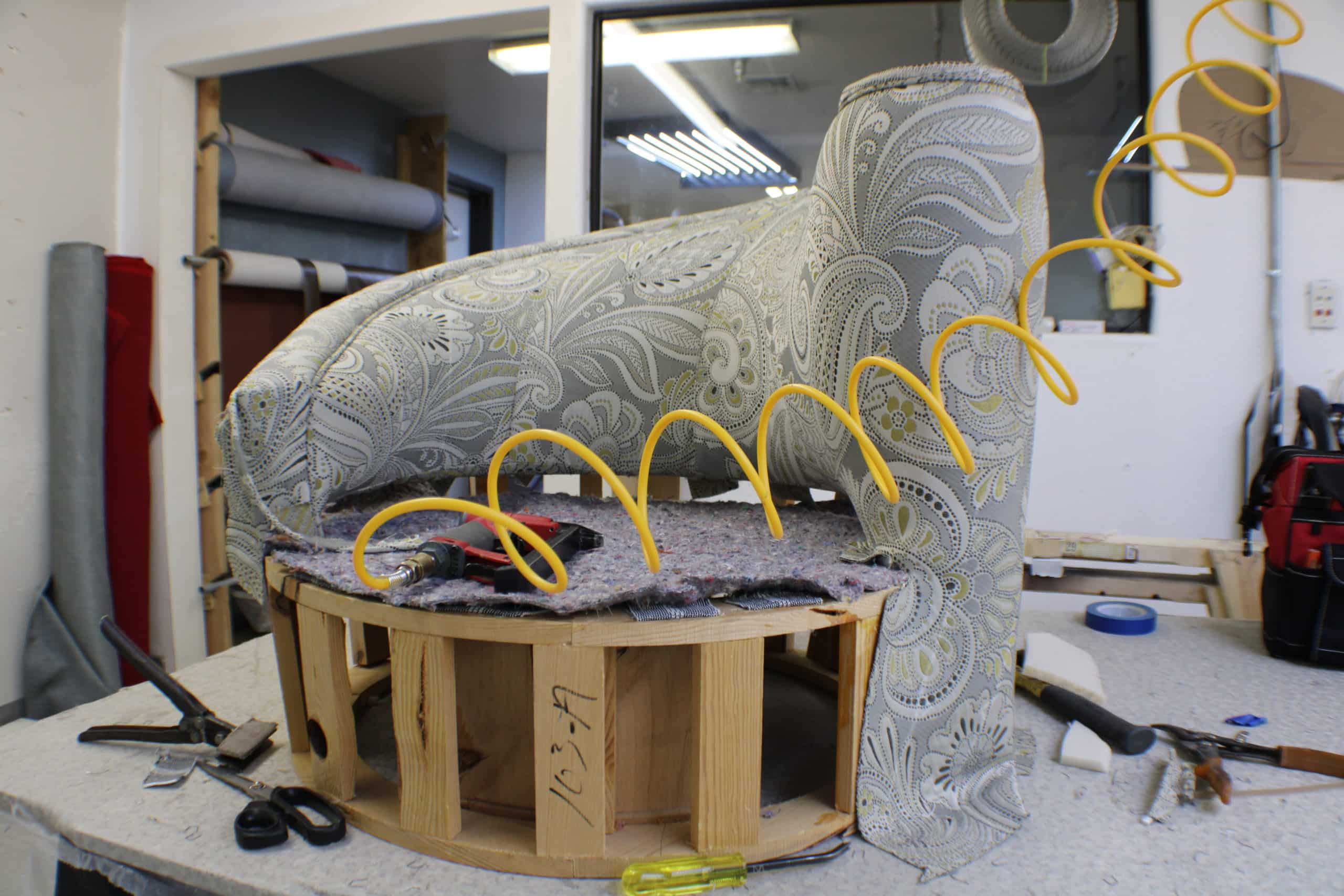 Our team of designers offer custom furniture pieces after having evaluate our clients' taste and desire to accommodate the living space and the user's needs.  
DO you have a grandfather arm chair that you don't want to get rid of but needs some TLC? You can also bring back your old favorite chair with our upholstery services and our wide selection of various fabric, you can hand-pick the fabric from our collection.    
We have a several furniture industry leaders that we partnership with to get the best value for our clients. You can visit our showroom and use the virtual online catalogs to find the perfect look. We will take care of the rest to have a seamless experience with the purchase.  These are our partners sites to view at home and let us know your selection. We are here to help you design the perfect living space.  
www.coasterfurniture.com  Furniture for bedroom, kids rooms, kitchen and dining, living room, home office, bar and game, entry way and mudroom, lighting and mirrors, and accessories.  
www.crownmark.com  Furniture for bedroom, dining room, living room, home office and accents.  
www.diamondsofa.com Furniture Collections for living room, dining room, accent chairs, beds, home accents and office. 
www.maloufhome.com Furniture for bedroom, adjustable bed bases, bed frames, pillows, protectors and toppers.  
www.southbayinternational.com  Bed frames, toppers, adjustable bed bases, mattresses, pillows, bedding, accessories and Scott Living Collection. 
For more information regarding our furniture or our furniture prices. Please visit our showroom or contact us via our contact below. We will have a sales associate handles your request.  
info@nbdc.vegas or 702-823-1122